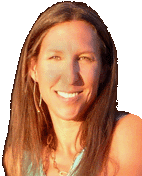 Crazy Cloud is a place. In the centre a tipi, also named Crazy Cloud.
This place, this space, the inhabitants, the river, the mountains, trees and sky.... all part of the circle. Everything comes from the circle.
This collection of paintings was painted of, for, and from the circle at Crazy Cloud.
An outdoor summer studio is ideal to create these paintings, the method is of action painting. A natural action that encourages loose, fresh, naturally uplifting paintings. Spontaneous and watery brushwork and flooding colour is splashed and pooled and allowed to run. Through the application of transparent paints in many layers it seems not carefully applied but the fluid medium is thoughtfully applied.
Many days of sunny breezes are assential to creating the paintings and portraits of the precious surroundings within my little circle at Crazy Cloud.